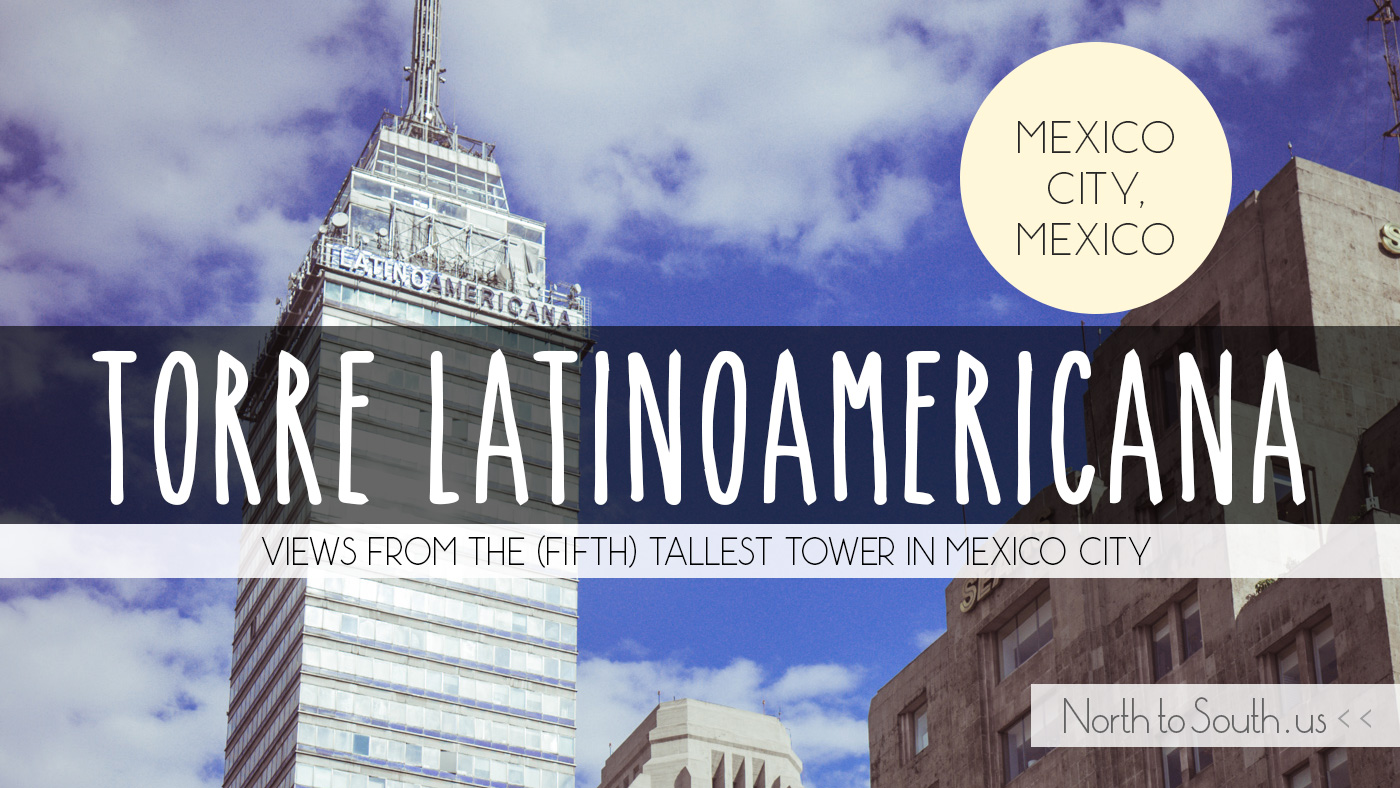 As one of the city's tallest buildings, Torre Latinoamericana is an affordable must-visit if you travel to Mexico City. Though it's only the fifth tallest building in the city, it's still quite famous, as it withstood the violent 8.0 earthquake in Mexico City in 1985 without damage. And it WAS the tallest building for almost 30 years (if you count the height of the TV transmitter on top).
Here you'll find a brief overview plus our favorite photos from our visit to the top — the "Mirador" — of Torre Latinoamericana. 
With a securely fenced-in upper-deck, this is an activity for all ages. There were several kids around during our visit.
What's the cost to go to the top of Torre Latinoamericana? Just $80 MXN (a little over $5 USD) to go up to the "Mirador." Not bad, I think, for one of the best 360-degree views of the city.
But expect to spend your fair share of time waiting in line. We went on a weekend (perhaps a busier day) and waited for about 15 minutes to purchase our wristband at the bottom plus another 20 minutes to take the elevator from the 36th floor to the top. (It's not so bad, though. You can look out from the windows on the 36th floor while you wait.)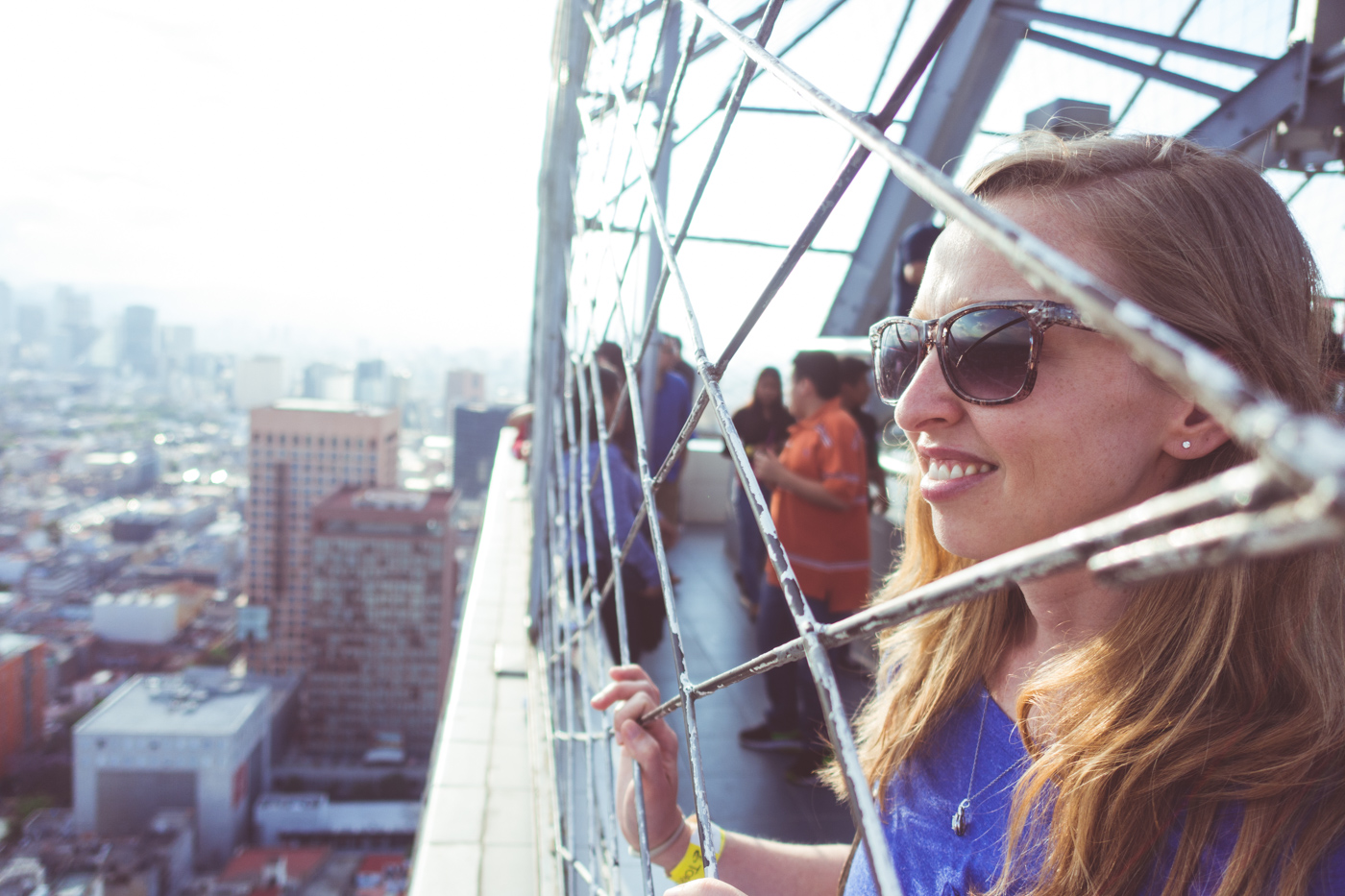 While there's no time limit on how long you can stay at the top, our visit to the "Mirador" (the top of Torre Latinoamericana) lasted about 90 minutes, which included some time to sit down and have an ice cream — YUM!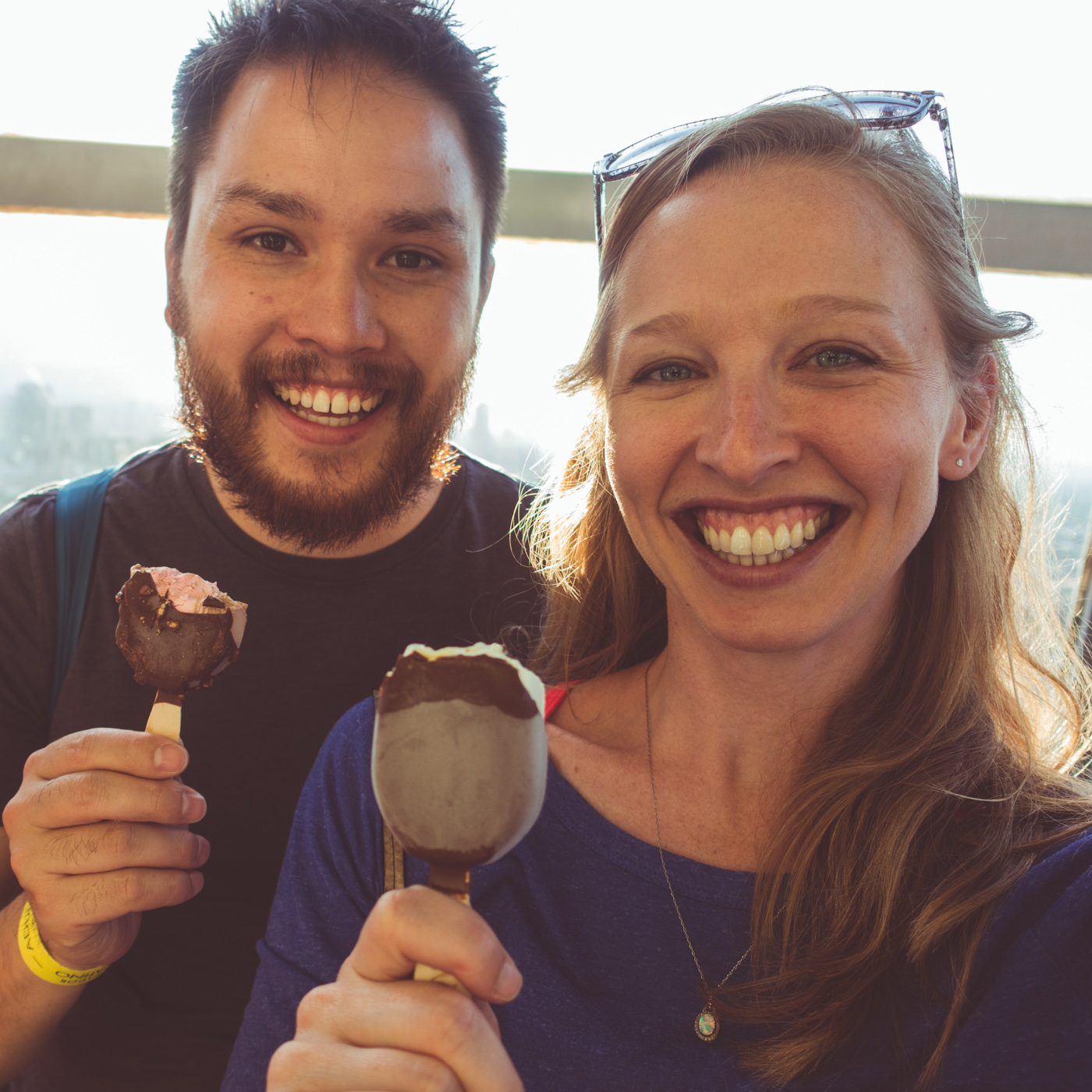 And if you're looking for something to do afterward, there's TONS to do nearby: Palacio de Bellas Artes, the Metropolitan Cathedral, and just walking around the Zócalo area in general will give you plenty to fill your day.
Since a sign at the ticket counter told us professional cameras weren't allowed, we took all the Mirador photos with my compact Sony RX-100 III and only used Ian's Sony a7 II for the photo of the tower from street level.
Like this post? View more of our photo collections on North to South!
This post was handcrafted just for you during our travels in Mexico.