The open road. The fresh air. The opportunity to freely blast and belt out your favorite tunes as you explore lands previously unknown… The road trip is an experience everyone should have at least once in their life. And the effort you put into planning yours will greatly impact the memories you make.
If you're like me and heading out Kerouac-style isn't the approach you'd prefer — planless, penniless, thieving, and hitchhiking (yikes!) — then you should absolutely start with a list.
Our USA Road Trip Packing List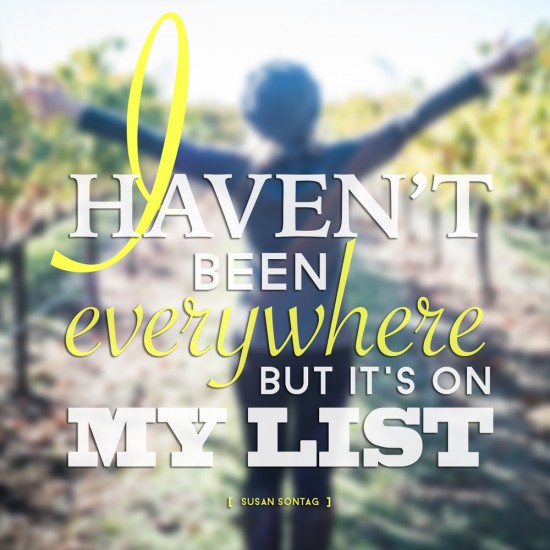 We don't plan EVERYTHING before we leave — we rarely choose specific destinations in advance — but our checklist is our plan-for-everything approach.
Our list takes into consideration the full spectrum of weather conditions and keeps both urban and nature-centric destinations in mind. This is a checklist we've put together for road-tripping from late spring through early fall in the U.S. 
Whether you're budget-traveling in a fuel-efficient car and tent camping (like us!) or living it up at hotels along your route, this checklist should get you off to a good start in your road trip planning. If you have something to add to the list, please mention it in the comments!
Note: This article contains affiliate links. We only link to products we've personally tried or currently own and recommend.
Ultimate Road-Trip Packing List
Planning a road trip? Here's a list of 133 items to consider packing, with links to the items we own and love. If you want to download a printable list, click here.
Essentials to Keep Handy
You'll likely be needing these and needing them often, so find space for them within arms' reach! Glove compartments, cup holders, center consoles, etc. make good homes for these road trip essentials:
CELL PHONE AND CHARGERS
TISSUES
GUM
WIPES
COOLER
FORKS
EMERGENCY PONCHOS
CASH
TRASH BAG
FIRST AID KIT (Hopefully you WON'T need this, but keep it handy in case you do.)
MAPS, TRAVEL GUIDES
Clothing
This part requires some customization on your part. We do laundry about once a week. Most U.S. National Parks have laundry facilities, or you can find a laundromat in any city. We don't bring detergent along because you can always buy it there.
Customize the clothing you pack to your lifestyle. If you're active, pack more activewear. If you'll be hitting lots of cities, take along some dressier attire. I always pack at least one dress, and Ian has a casual blazer he takes along.
UNDERWEAR: 7 (2+ quick dry undies)
SOCKS: 4-7 pairs
TOPS: 7
BOTTOMS: 2-3 athletic or casual shorts, 1 jeans, 1-2 leggings/pants
SHOES: tennis shoes, flip flops, hiking boots (hers, his)
HAT
SUNGLASSES
JACKET: lightweight jacket, rain jacket (hers, his)
COLD WEATHER GEAR (It gets surprising cold at night in the desert): warm winter coat, long underwear, gloves, hat/earband
DRESSY ATTIRE
LAUNDRY BAG
Jewelry
Keep your collection simple and organized, and designate a safe place for it in the car. I use this travel jewelry organizer to take all of my jewelry with me, but if you want to go super minimal, put a few items in an old film canister or ziplock bag.
EARRINGS
NECKLACE/BRACELET
RING
Toiletries
Take what you use on a daily basis. A large plastic toiletry organizer with a handle was the best new purchase we made for our latest road trip. It makes showering at campgrounds so much easier.
SHAMPOO/CONDITIONER
SOAP/BODY WASH/BATH POUF
TOOTHBRUSH/PASTE/FLOSS
DEODORANT
RAZOR
LOTION
SUNSCREEN
MAKEUP, NAIL POLISH, MAKEUP REMOVER
MEDICINE
GLASSES, CONTACT SOLUTION AND CASE, EXTRA CONTACTS
ANTIBACTERIAL HAND SOAP
HAND SANITIZER
TOILET PAPER
WIPES
TAMPONS/LINERS/PADS
CONDOMS
Camping? Don't forget shower flip flops!
Health Monitoring
We've been making a big effort to eat healthy with the 4-Hour Body Diet lately, so we've added some health monitoring tools to our road trip packing collection. These aren't necessities, but if you're a health nut like us, having these items is a good way to keep your eating habits in check while you're on the road.
Grooming
To avoid the "cave man" look…
TWEEZERS
Q-TIPS
NAIL CLIPPERS
HAIR TIES
Camping & Outdoor Exploration
If you'll be camping on your road trip — which I highly recommend for both saving money and truly experiencing the natural beauty of the environment — you've got some extra stuff to pack.
If you need to make any purchases in the camping category, I highly recommend shopping at REI. Yes, you'll likely pay more than  you would at Target or Walmart, but you'll get higher quality stuff, plus you'll have the option to return it for any reason for a full year (longer if it breaks or something else goes wrong with it). — More on that here.
Eat Well
FUEL
SPATULA/SPOON
KNIFE
SPRAY OIL OR BUTTER
DISH DETERGENT
SILVERWARE
PLATES/BOWLS
COOLER
MATCHES
Sleep Easy
SHEETS OR LIGHT BLANKET
LANTERN
EAR PLUGS
BATTERY-POWERED FAN
Explore Outdoors
Camp Showering
TOILETRIES (see above)
QUARTERS
SHOWER FLIP FLOPS
TOWELS
Active Gear
Depending on what activities you're into… hiking, climbing, cycling, whatever… you may want to pack hiking poles, climbing gear, bikes, bike rack, etc. We've left space to make your own list of active gear on our printable checklist.
Camping Gear Extras
For those who are curious, here's a visual of what it looks like when you pack all this stuff in a small hatchback. 
Technology
All the gadgets you could possibly need on the road…
Safety/Security
Keep yourself and your belongings safe. These are good things to have, just in case: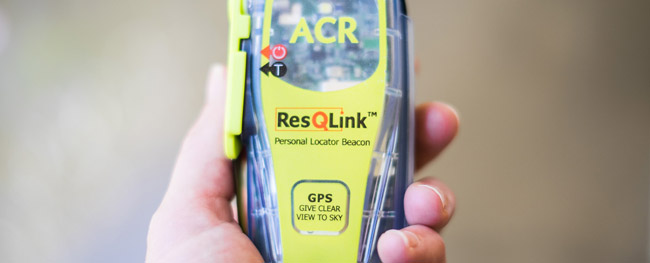 Organization & Vehicle Care
The most useful organizational tools for you will depend on the shape, size and number of doors on your road-trip vehicle, but below is a list of what we use. Don't forget a few basic car care items, too.
PLASTIC TUBS: 3 (for kitchen gear, camp gear, and miscellaneous)
ORGANIZATION CUBES: 3 (for grooming/toiletries and his and hers cold weather gear)
PACKING CUBES: 3 (We share one packing cube set.)
TOILETRY ORGANIZER
ROADSIDE ASSISTANCE: Sign up for AAA or some other roadside assistance service, in case you run into car trouble on the road.
Vehicle Care
TIRE PRESSURE GAUGE
HYPERMILING APP* (We like Torque.)
CHECK ENGINE APP (Torque does this, too.)
*What is hypermiling? Learn how to save gas money by improving your mileage with a few easy driving tricks.
Last-Minute Items
Pick up these items the night before or on your way out!
ICE FOR THE COOLER
WATER (2 gallons)
Let's See, What Else?
PASSPORT (Canada or Mexico, anyone?)
NATIONAL PARKS PASS AND PASSPORT (We have both of these — The pass paid for itself within the first week of buying it on our road trip, and the National Parks Passport is a fun way to track which ones you've visited.)
Pre-Trip Prep Odds & Ends
BILLS: schedule payments or do it on the road from your smartphone
HOUSE: If you own or rent a house/apartment, get it ready for you to be away! You can make some money while you're gone by renting out your place through Airbnb. Arrange for someone to collect your mail/newspapers, water your plants, take care of your pets, and get a key to whomever's watching your house.
PETS: Leaving them behind: have care instructions written out and all their food, medicine, toothbrush, leash, toys, clothes (I'm not judging) and vet number together for whomever's caring for them. Bringing them along: pack all that stuff and then do some research to find accommodations that allow pets along your path.
Still On Our Road Trip Gear Wish List…
Did you notice anything missing in our Ultimate Road Trip Packing List? If so, please share in the comments!
Ready to Start Planning Your Trip? Get Your Free Printable Checklist!
Our printable packing list is free for all email subscribers! Download a printable list here.
Help spread the word! Pin and Share!
Like this post? You may also like: