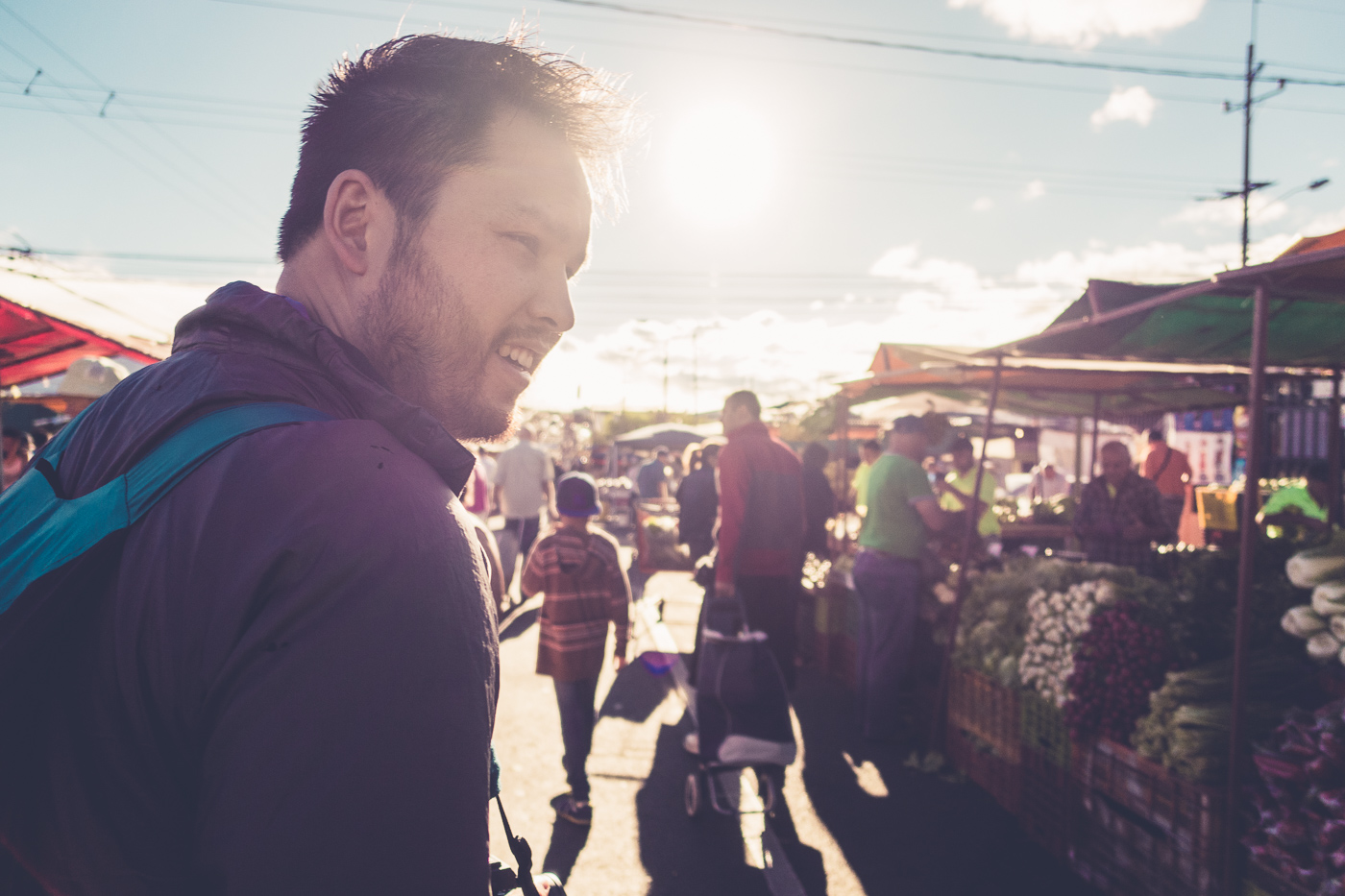 We set our alarms to wake early for this Saturday morning activity. Ben and Josiah, our Airbnb host and his son, were taking us to "la fería," a local farmers' market about a 15-minute walk from the house. To ensure we'd get the best selection of produce, we woke just before 6am, threw on some light jackets, grabbed our cameras and our new ultralight backpack and set out for the market. (Our new Sea to Summit Ultra-Sil Daypack has really been coming in handy on this trip — keep an eye out for a review!)
Walking up and down the full length of the market took about an hour. We stayed busy keeping an eye out for new fruits and veggies to try and scouting for the best prices. When we were speculating whether or not to try a new-looking dark purple fruit, a friendly Costa Rican insisted we take one he had just bought to try (it was delicious, so we bought 4 more)!
New things we tried as a result of this trip:
cashew apples (blech!)
caimitos/star apples (actually first tried this in Vietnam, but it had been awhile)
juice in a bag (sugarcane chia juice)
The above photo was taken with my Sony RX-100 III — my new travel camera! — and edited in Lightroom with the "Photon" preset from our free preset pack on photoncollective.com. 
If you enjoyed this post, keep in touch with us on Facebook, where we more frequently share photos and details from our travels, and view our best shots from previous weeks here.
This post was handcrafted for you during our travels in Costa Rica.