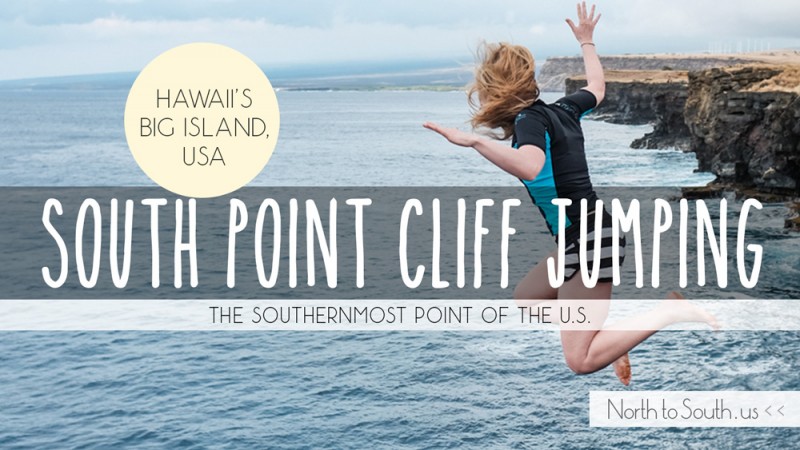 I'm afraid of heights, so when we started talking about visiting South Point, I didn't think I'd be jumping off any cliffs. I just wanted to see the southernmost point of the U.S.
But one thing led to another, and the next thing I knew I was splashing into the water. It was absolutely terrifying. But also exhilarating. And I don't regret it one bit!
Thinking of trying cliff jumping yourself? Find out what you're in for here!
We arrived as mere spectators.
We watched a few other brave souls go, with no intention of jumping ourselves.
Then I thought maybe I'll jump.
My brother jumped, and then I reconsidered. The 40′ drop (12 meters) really didn't look as high as it did in the pictures.
If you're wondering exactly how high the South Point jump is, most online records I found say 40 feet, though a couple I found said 50 or 60. From experience, I think 40 is probably the most accurate.
I changed my clothes so I'd be ready if I actually built up enough nerve. I watched one more person go — twice — and made my decision. I got onto the platform and gave myself about 10 seconds. "Don't look down. Just aim for the horizon and jump."
My heart was racing, but I started my momentum forward and didn't stop.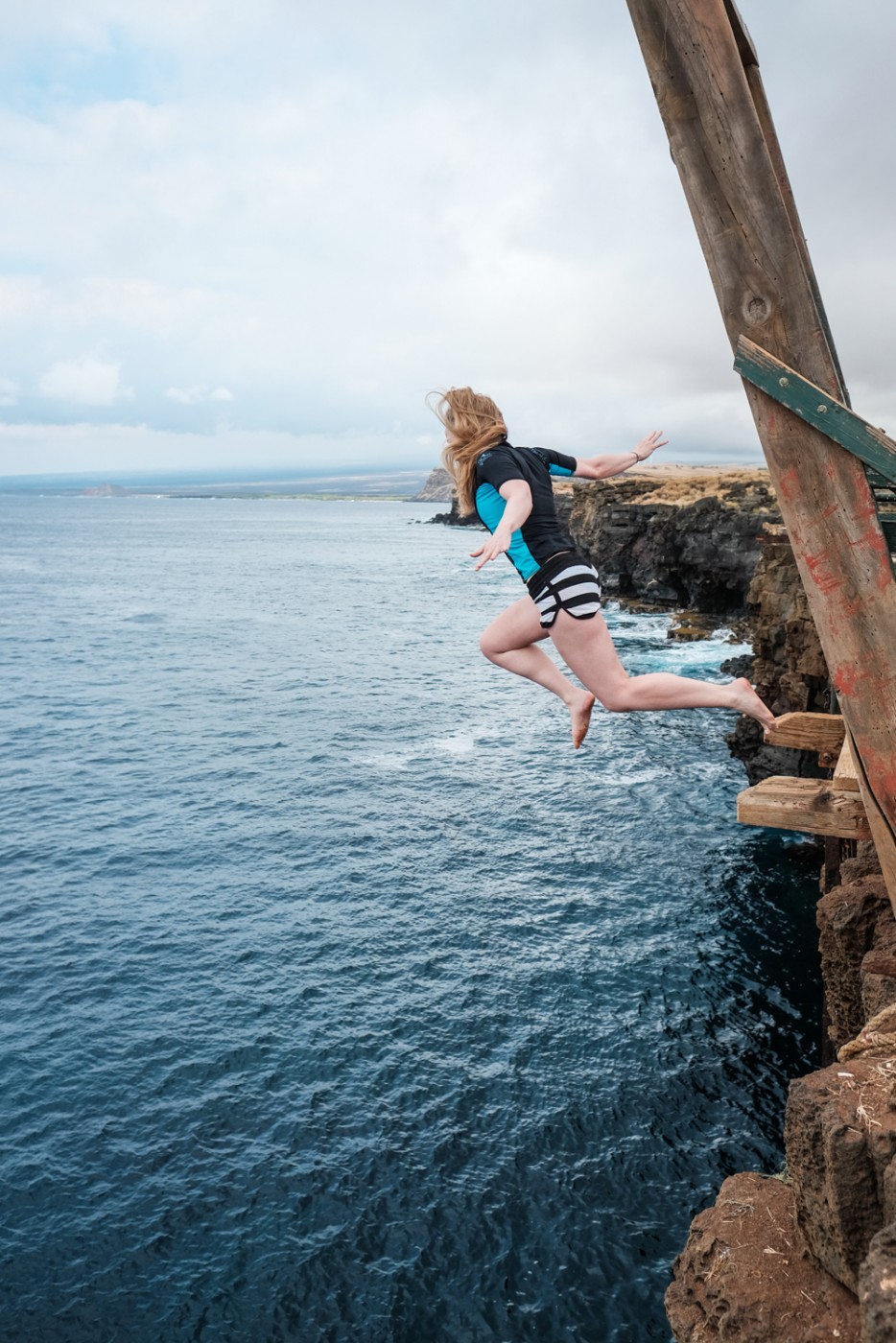 And then I was falling. Fast.
You reach the water way faster than you think you will.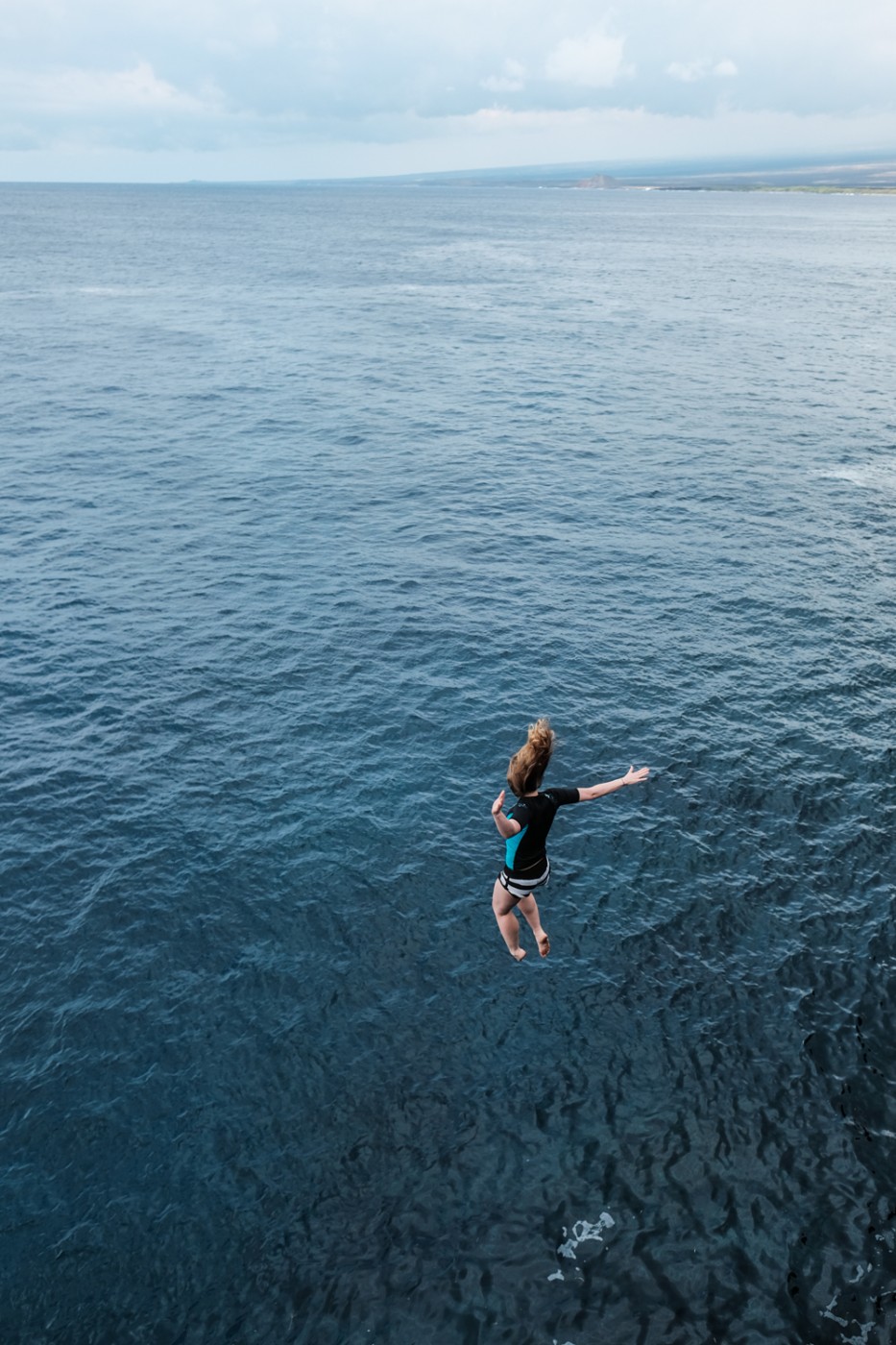 I landed feet first with my arms straight out to the sides. I ended up with a superficial bruise on the underside of my arms from the smack. The girl before us didn't fare so well and ended up with huge swollen bruises on her hamstrings from landing her jump in a sort of seated position.
You can definitely do this without bruising, by the way. I just couldn't control my flailing arms.
And then I was on my way back up.
There's a slimy, rusty ladder (which is supposed to be for fishermen) that you use to climb back up from the water. For me and my fear of heights, nearing the top of the ladder was actually the most terrifying part of it all.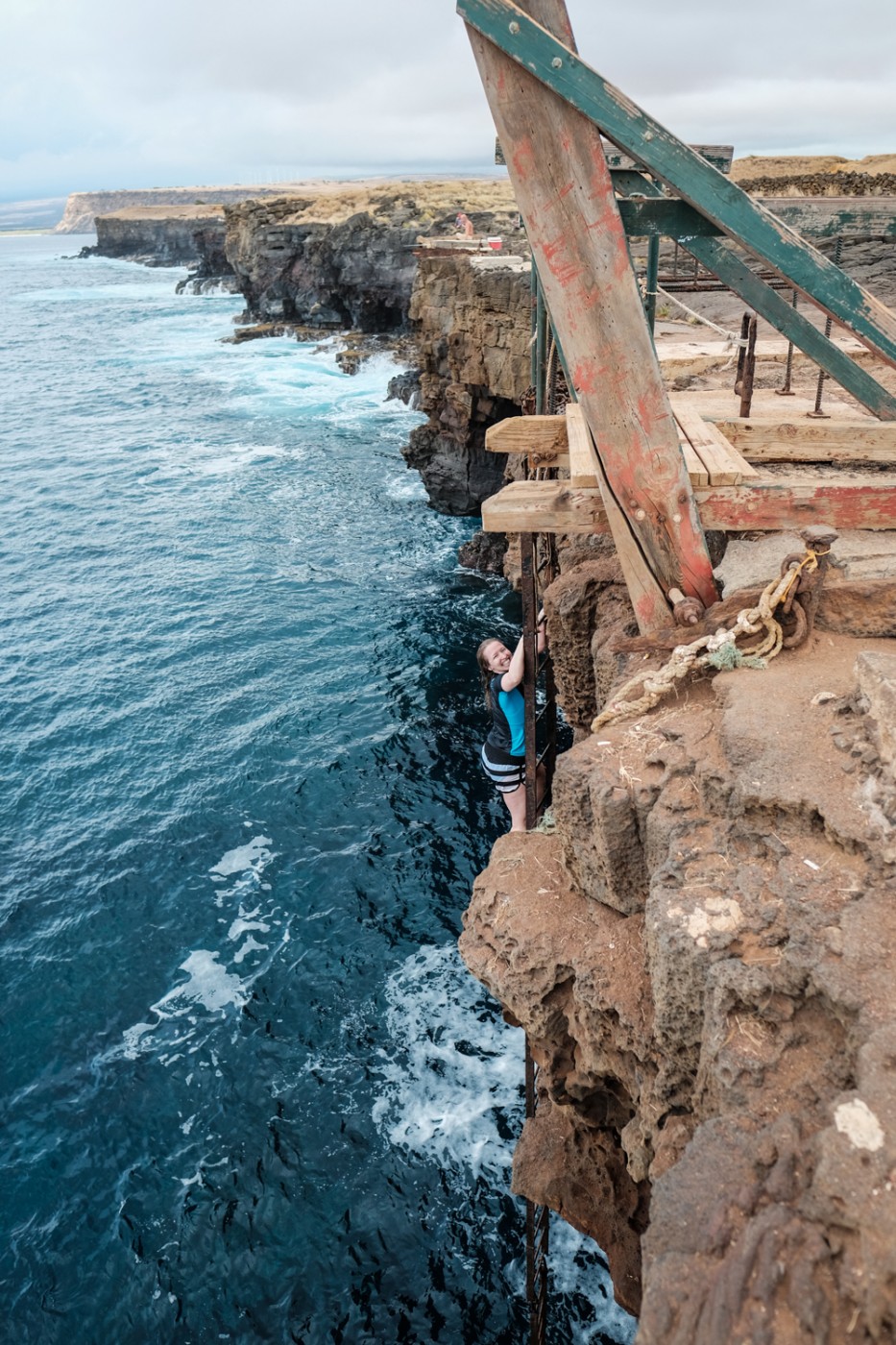 Sweet Victory!
The South Point cliff dive platform (map) is actually on the west side of the island. So afterward, we walked down to the true southernmost point of the U.S. (map) to get the photos we came here for.
In case you're wondering, Ian didn't jump. He was the photographer for this adventure!
I'm planning to do more thrill seeking adventures in the near future. Be sure to subscribe and like us on Facebook so you don't miss out on any action!
---
Have you ever jumped off a cliff? Where do you think I should jump next? Tell me in the comments!