Want to give your Airbnb listing a boost? Attract more travelers with a 5-star hosting average! Whether you're brand new to Airbnb or you've got some hosting experience under your belt, these tips can help. Just think, with a 5-star hosting average, you'll be able to take your pick amongst all the inquiries that will roll in!
What other benefits are to be had from a 5-star rating? Well, just to name a few:
You can choose only well-reviewed travelers, if you prefer. (Everyone starts unreviewed on Airbnb, but experienced, well-reviewed travelers usually translate to a lower potential for unexpected "surprises" or issues.)
You can increase your prices. (Guests are often willing to pay a little extra to ensure they're staying with a well-reviewed host.)
You can be nominated for special recognition in the Airbnb hosting community. (That means more bookings — and more money — for you!)
I wanna hold your hand! — Ensure you'll get good reviews by following these easy guidelines. From your guest's first inquiry through the time they submit their review, this list will handhold you through the process. Now let's get started! 
10 Tips for Getting 5-Star Reviews on Airbnb
1. Be a 5-star communicator during the inquiry process — Initially, this applies to your online conversations. Potential guests will appreciate a prompt, thoughtful response to their inquiries. Respond to ALL inquiries as quickly as possible, even if you are politely declining a booking request. Your listing(s) will publicly display your "Response rate," and if it's not 100%, you're leaving a bad impression from the get-go. (P.S. "Response time" matters, too. Try to respond within an hour, whenever possible.)
2. Be a 5-star communicator during the booking process — You'll get one of two initial inquiry types from potential renters: a booking request or a simple inquiry. At this point, you'll have the option to approve the booking request (or pre-approve the request, if it's an inquiry) or reply with further questions, if you have them. Read through the inquiry for potential conflicts and take a look at the user's profile. If you're ready to say yes, approve the request immediately, and be sure to answer any questions in your response. This gives the potential renter 24 hours to respond, which they're more likely to do if you've responded quickly. Keep in mind, they're likely contacting other hosts in the area, too, and if they hear back from someone else first, they could book with them instead!
3. Keep the conversation going, and going… — After a booking is complete, contact your guest to be sure all of their questions have been answered. Encourage them to reach out to you for any questions or concerns that may come up. As the check-in date approaches, reach out again to see if your guest has any last-minute questions.
4. Ensure a smooth check-in — Make sure your guest has proper directions to your place and a reliable way to contact you if they get lost. If they're traveling internationally, your guest may not have an easy way to call you if something comes up, so give them several options if you can (calling collect from a pay-phone, or Airbnb app message or Skype, if they can find public Internet access). Once they've arrived, provide a brief tour of the space (if applicable to your listing) and ask your guests if they have any questions or need anything. Then go on with your life; allow them some time to settle in on their own.
New to Airbnb? Use our link to support our travels: Sign up through our link, and we'll get rental credit when you host. You'll get a discount on your first booking, too! Thanks for clicking. (Your discount will vary as Airbnb edits their promotion, but historically it's been around $25-$40 in savings.)
5. Deliver everything you promise — This one's simple. Review your listing yourself to ensure you haven't missed anything. If you're unable to provide something you've said you would, let the guest know immediately and do your best to fix it if possible.
6. Offer suggestions of things to do — Even if your guest is traveling for school or work, they'll probably be looking for things to do for entertainment, too. Place a guidebook, map, etc. in the room/apartment/house, or get creative and make your own list. You can provide suggestions on your Airbnb listing, too, by pinning your recommendations to an interactive map surrounding your listing. (Cool, right?) If you can, offer suggestions based on what you know of your guest from their profile and from talking to them.
7. Check in occasionally — You'll have varying levels of interaction with your guest, depending on what type of listing you're offering, how long your guest is staying, and how busy you and your guests are. Regardless, check in on occasion to make sure your guests are comfortable and have everything they need.
8. Offer a little something extra — It doesn't have to be big. And this will come naturally to any socially unawkward person, but here are a few suggestions:
Offer to pick them up from the airport.
Take them along on a day-outing you've got planned.
If you've got extra food, invite them to join you for dinner.
Put some fresh flowers in the room for your guest's arrival.
Simple stuff, really. Nothing over-the-top necessary.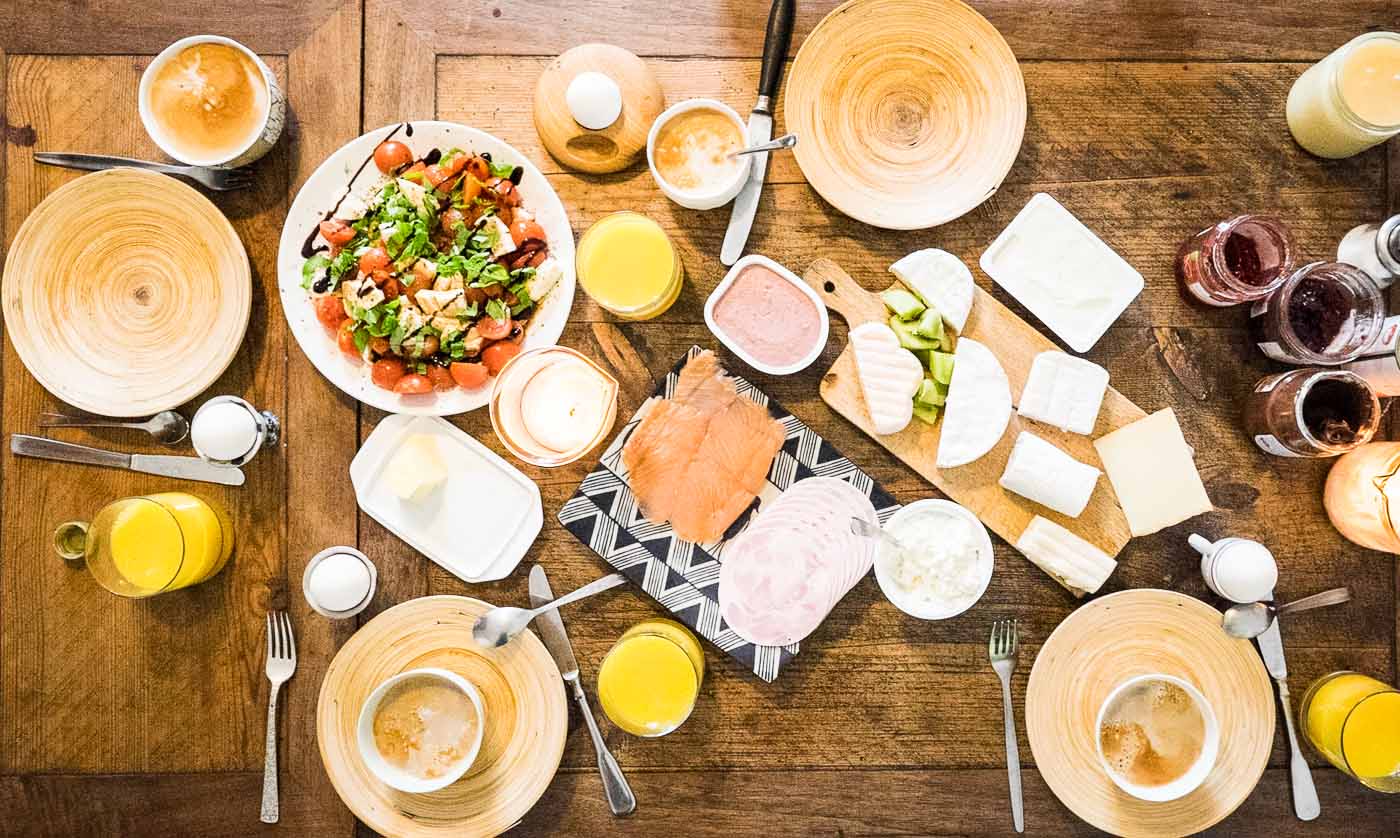 9. Address issues promptly — Shit happens. And that's okay. Should an issue arise (WiFi outage, etc.) just be sure to address the matter promptly.
10. Review your guests — Airbnb will email you, usually the day after your guest's stay has ended, asking you to review your guest. Don't wait. Do it THEN! Your guest will also get an email from Airbnb reminding them to review their stay, and if they quickly receive ANOTHER email notifying them that you've completed your review of them, it'll give them a boost to get theirs done sooner.
That covers most everything, I think. But should you have any questions (or anything to add), please let us know in the comments!
If you liked this post, I think you'll enjoy How to Find a Safe, Comfortable and AFFORDABLE Place to Stay on Airbnb. It'll open your eyes to your guests' point of view!
Places We've Stayed on Airbnb
Curious where we've stayed? Check out our list of Preferred Accommodations. I would recommend all of these places and hosts to any budget traveler. Some are possibly the best places to stay on Airbnb! The hosts are all friendly, the accommodations are affordable, and each one can easily make you feel at home. You can also view our list of past Airbnb accommodations on Airbnb.
Want to Get Into Hosting on Airbnb?
If you're brand new to Airbnb and want to be a host, we're happy to help!  Sign up for an account, and ask us for suggestions on how to make your listing amazing.
This post was handcrafted just for you during our travels in Mexico.