This final year of the decade was a successful year of finding balance for us, both in our adventures and in our personal lives. We spent a majority of the year focused on two things: the van and photography.
Ups and downs both played a part in our 2019 story, and that forced us to reprioritize what to focus on this year, but we pressed onward and made it through with a better understanding of ourselves and a new perspective to accompany us into the new year.
With the new decade now upon us, it's time for a look back to appreciate all the great memories we made in 2019!
January 2019
Winter in The Pacific Northwest
After spending the holidays in Southern California and closing out our winter work on our camper van, we started off 2019 with a chilly West Coast trip to Seattle.
We skied, drank beer, visited friends, played video games, toured our friends' hip workplaces, and both tried karaoke for the first time ever!
Ian's Birthday in Olympic National Park
For Ian's birthday, we explored a quiet Olympic National Park and the surrounding area during the U.S. government shutdown.
We booked a unique stay at a tiny house in Forks, Washington. Though I never read the Twilight series, we found that the town's pride as the 'home of Twilight' made it a fun place to visit during a quiet time of year.
Here on the blog, we announced our camper van build plans and set a start date for February in California.
The Coldest Day in Chicago
We then geared up to withstand the beautiful but bitterly cold day in our home base city of Chicago. On January 30, 2019, it reached 23 below zero, just 4 degrees F from the coldest temperature ever recorded in Chicago!
We went outside for about 20 minutes for the short walk to the lakeshore to experience the frigid cold firsthand, take some photos, and freeze our eyelashes.
The rest of the winter was more tolerable weather-wise. We stayed warm with a variety of activities including volunteering at our local dog shelter, Just Dance game nights, singing karaoke with friends, and finalizing our travel plans for the rest of the year.
We also took the opportunity of spending time at our Chicago home to update our product packaging for our PureNight astrophotography light pollution filter.
February 2019
Slow Movement on the Van Build
We spent the month of February mostly in Southern California working on our camper van.
Despite a major setback when an allergic reaction wiped me out for a few weeks, we managed to make some progress on the van. We installed our water heater, designed and built our first storage bench, and attached our new personalized license plate.
See more photos of our van interior in Camper Van Update: Our First Trip!
Tiger got excited about our van build, too, and insisted on lounging in his bed and supervising for most of the build. We let him join us every day until he flew out and down the street chasing a rabbit. (We've since improved our Tiger setup in the van.)
My Dad's Birthday
Before we headed abroad again, my family all gathered in Simi Valley to celebrate my Dad's birthday.
March 2019
A Winter Wedding in Canada
In March we flew north to Canada for our friends' wedding, and we took the opportunity to enjoy the snowy outdoors while there.
Not wanting to miss a photography opportunity, we endured the cold night temperatures at the Vermilion Lakes to shoot astrophotography.
We ice skated and played hockey on a frozen Lake Louise (the best wedding cocktail hour we've ever attended), and Ian's parents even met up with us for some skiing.
A Birthday Celebration in Guatemala
From Calgary, we quickly ditched our ski gear in LA (thanks to my brother for taking home extra luggage from the airport), and we flew to Guatemala to meet up with our Chicago friends for a 30th birthday celebration.
We split our time in Guatemala between the cobblestoned cultural city of Antigua (it's a UNESCO world heritage site) and Lake Atitlán, a volcanic crater lake with several towns around the massive shore.
Both places were surrounded by volcanoes, making Guatemala one of the most visually unique places we've ever visited. (We're excited to be returning to Antigua in 2020 for a wedding!)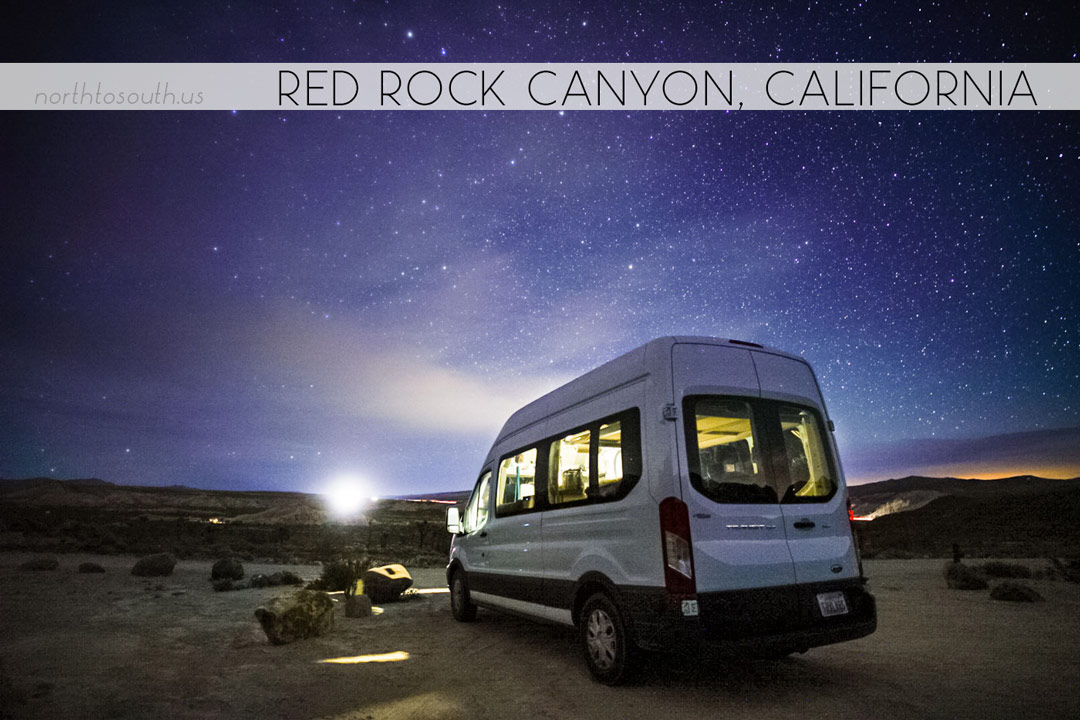 April 2019
Campervan Testing in California
Upon our return to the States, we decided it was time to test out our new additions to the van. We headed out for a two-night camping trip, our van's first shake down since the addition of the kitchen and storage bench.
A YouTube Milestone
I finally got over my fear of talking to the camera on video this year, and I published our first video van tour on YouTube.
Watch the video to see what the van looked like at this stage (give it a thumbs up if you like it), and subscribe if you want to see more videos!
We visited both the beach and the desert. It was also a good time for us to determine what to add next. A ramp for Tiger, refrigerator, mounted solar panels, and rooftop fan were at the top of our list.
Travel Prep in Chicago
Next it was time for a short return to Chicago to regroup and prepare for Europe and summer van life in the U.S.
May 2019
May was one of our all time favorite travel months!
Stopover in London
We flew into Europe via London, where our trip started off rough when I got food poisoning for the first time ever from takeout food. We canceled a whole day's worth of plans there — including an Airbnb Experience I was really looking forward to that involved riding vintage road bikes and drinking beer. We did manage to enjoy ourselves a little bit in London, wandering around the parks in springtime and having dinner and drinks at the local pub, plus a funny moment when a stranger flagged us down in the street to help transfer her elderly neighbor into her motorized wheelchair (said stranger left while this was in process). We locked the woman's front door for her, closed her garage and watched her ride off down the cobblestone street and into the sunset. (Of course we didn't think to take a photo, but the memory is forever engrained in my mind because it was such an out-of-the-ordinary experience.)
Adventure in Iceland
After London, we called Iceland home for three weeks of amazing scenery, furry horses, and gorgeously lit landscapes.
Our focus in Iceland was mostly on photography, but we were happy to be joined by some of our LA friends for our final week in the Land of Fire and Ice.
We saw and photographed countless waterfalls, visited Blue Lagoon for the third time, tried our first Airbnb "Experience," hiked on a glacier, and even tried ice climbing for the first time! We stayed at some pretty cool Airbnbs, mostly with hot tubs and fantastic views.
If you haven't tried Airbnb before, use our referral link to save money on your first booking.
We Spot Foxes!
Spotting three foxes was a highlight of our trip, and despite my epic scrambling with a mess of photo gear, I managed to capture a couple of decent images of the snowy white fox we saw!
When our L.A. friends arrived, we returned our economy car and picked up some trucks to tour around the country in.
Our Epic Iceland Road Trip
We visited even more waterfalls with our friends and many new destinations we hadn't seen on our previous Iceland trips — the Golden Circle, Diamond Beach/Lagoon, Vestrahorn, Seyðisfjörður, and Akureyri — to name a few highlights.
On our last day, we wrapped up our trip with the sunniest weather we've ever seen in Iceland. This created a uniquely pretty and unforgettable atmosphere at Blue Lagoon.
At the end of the month, we left the moody land of forever setting sun to join a fantastic group of photographers for our second year as PhotoPills Camp Masters on the Balearic Island of Menorca.
June 2019
Imagine. Plan. PhotoPills Camp.
Warmer weather in Menorca this year made camp even more fun as we spent another photography-filled week with some new and familiar faces from all over the world.
At Camp we did nearly all of our favorite things: went to the spa, spent time near the water, ate yummy food, and made loads of new friends. We even jumped in the ocean for a swim on boat day this year!
When the camp drew to a close, we stayed on the island for a few extra days to relax and explore more on our own.
Unwinding in Andorra
We flew to the mainland and rented a car next, heading toward Andorra: a small scenic country in the Pyrenees mountains on the border of France and Spain.
There we found dark skies for astrophotography, and we visited the famous Caldea Spa for a fun day of relaxation (the third spa we visited this year).
In Andorra we also recorded and shared a series of short instructional videos on astrophotography editing for our first Instagram takeover of B&H Photo.
When we returned from the Pyrenees, before heading back to the States, we spent a day in Barcelona and toured the famous Sagrada Familia basilica.
July 2019
Van Build in California
After owning our van for eight months already, we were eager to build it out more, so we dedicated a month in California to do just that.
We Have a Hole!
We jumped right in with installing our fan by cutting a hole in our roof.
Solar Panels and roof rails were next (both pretty big projects to research and execute), and building our second storage bench — including space for our refrigerator — was the last big item we completed this summer.
Maximum Van Optimization
We also fine-tuned some smaller items to maximize our van enjoyment (a small projector and screen, a leash clip and a ramp for Tiger, and the start of thermal window covers for all the windows).
See our summer van updates in 5 Exciting New Additions to Our Van.
Every now and then — but probably not often enough — we took a break from van building to head out on a hike with our cameras.
August 2019
Van Life Begins
After a month of van building, we were excited to start traveling in the van.
Our first planned destination was to head north to visit Ian's family for his dad's birthday in Montana. We made our first stop for the night in June Lake, California.
We headed east and onward, camper-vanning our way through Nevada and Idaho, and enjoyed some night photography opportunities every night.
Check out our amazing camping spot for our second night of vanlife in my post: A Lonely Lakeside Campsite in Little Salmon River and Our Luxury #VanLifeGoals.
Ian's Dad's Birthday in Montana
In Montana, we spent time with family on Flathead Lake with Tiger, taking him paddleboarding and on his first boat ride (which Tiger tolerated but didn't seem too happy about). Tiger also saw his first bison and was in awe!
After Montana we headed north through Glacier National Park to Waterton Lakes in Canada, where we spent several days getting Tiger and us used to van life, staying at the park campground.
Camper Vanning in Canada
Here I started a new series on the blog: VanLife Chronicles, and Tiger wrote his first blog posts!
Returning to Banff National Park was next on our list, but it was so crowded there, we soon decided to move on. A bit tired from the stress of driving and having an unplanned itinerary, we were ready to head back to the States, so we set our route to take us back through the Pacific Northwest.
Southbound on the West Coast
We found an awesome campground with flat parking spaces (harder to come by than you may think) near Mt Rainier National Park, all surrounded by trees and green and quiet. It was the perfect place to walk Tiger around, and we had a large campsite with extra privacy because the campground wasn't super busy midweek.
Ian wrote his first post on North to South this summer, reflecting on vanlife, some of its challenges, and sharing some of the photos he took at the campground in Washington. Read it here!
We bought a heavy long lens for Ian to shoot astrophotography panoramas with this year, which he basically carried around for the entire year, making use of it in daytime, too. (Tiger was the perfect subject.)
On the way back down to southern California, we took a detour to Reno to pick up an inflatable kayak before spending three nights camping at Silver Lake Campground in June Lake.
Tiger Time on Silver Lake
We took Tiger kayaking every day (which he loved), and got as much relaxation in as we possibly could camping next to stinging nettles on a busy weekend in the campground.
Check out our kayak review to see more photos of Tiger loving it!
A Starry Wrap to Our Trip
A final night camping at Alabama Hills in Lone Pine rounded out our first summer van life trip. We headed back to Simi Valley to start preparing for our fall photography plans and do some more work on the van.
At the end of August I had a minor but persistent health symptom emerge, and much of the rest of our year was steered by our quest to resolve it. This meant increased stress levels, several doctor visits, and a lot of bouncing back and forth between Chicago and California. Everything is manageable now, but it was stressful then, and we're very much looking forward to a fresh start in the new year!
September 2019
Our 2-Year Anniversary on the Central Coast
In September, we planned an anniversary trip up the coast to the area where we got married two years ago. We picked up a mini replica of our wedding cake, went kayaking in Morro Bay, and stayed at the same beachfront hotel that we stayed at for our wedding.
We also stopped to see the elephant seals in San Simeon (watch them on their live web cam here) and finally went on a tour of Hearst Castle.
Photo Scouting in Mammoth
Later in the month, we headed back up to Mammoth Lakes with Tiger to do some pre-workshop scouting. We spent a few days photographing the area, and stopped at our favorite campground along the 14 on the way back.
October 2019
Mammoth Photo Fest
The first year of the Mammoth Photo Fest was a success, and we were happy to be a part of it. It was a great time to connect with photography friends, both old and new. We gave an opening presentation together (for the first time) at this photography conference, and we were happy that it went really well!
Near the end of the Photo Fest, we jumped at the opportunity to shoot the full moon rising over the mountains — especially fun for us since we're normally out shooting without the moon.
We also managed to find some time to enjoy the natural beauty of the area, driving out to the hot springs for a moonlit, late-night soak with some fantastically fun new friends.
Lonely Speck Meetup at Trona Pinnacles
After Mammoth, we squeezed in one more photography excursion for the year: our 2019 pop-up Lonely Speck Meet-up at Trona Pinnacles. We had a great turnout for our last-minute fall gathering, with only a few clouds in the sky. The temperature was much more reasonable this time of year (our summer 2016 meetup there was very warm), so it was an all-around beautiful night for winding down our summer photography season.
A Fall Weekend in NYC
We closed out the month with a trip to New York City to visit my twin brother, sister-in-law, and their dog Sky at their new New York home.
The fall weather was nice for bike riding and walking in the park, and we also stopped by the PhotoPlus photography conference to say hello to some of our photo friends.
November – December 2019
There's No Place Like Home
For the last two months of the year, we decided to spend most of our time at our condo in Chicago.
With all the van building, doctor appointments and workshops keeping us busy, we wanted some focused time to go through our photos, get organized, and regroup. We're happy we were able to do just that, and we started finalizing and publishing some of the content we've been working on for the past year.
As winter approached, we took advantage of the early sunsets and brought our cameras out in the city several times.
PAWS on Ice
When a volunteer opportunity came up to take two cute puppies to the United Center to play on the ice with some Blackhawks players, we couldn't say 'no' (though I'm a Blues fan, through and through).
Christmas in California
For the holidays we headed to Simi Valley and enjoyed spending time with my grandma, uncle, parents, brothers, and Tiger. We played lots of games (mostly Trivial Pursuit: 'Stranger Things' Edition and Throw Throw Burrito), watched lots of holiday movies, and walked through the holiday lights at Descanso Gardens.
Five dogs made the house a more lively experience, and we had fun attempting to use my mom's new pottery wheel.
We also squeezed in a winter van trip to Joshua Tree and Mojave National Preserve, bundling ourselves and Tiger up for temperatures in the thirties and enjoying the opportunity to shoot the winter night sky.
PJs for Tiggy
I ordered Tiger several sweaters and some PJs for Christmas, and he proudly wore all of his presents around for the two weeks we were in town. Tiger and his cousin Eddie got matching reindeer snoods!
A YouTube Milestone
Just after Christmas, we published our first "how to" video together — How to Photograph the Milky Way in Under 5 Minutes — and we were excited to see that our YouTube subscribers have been really happy to see us again!
Afternoon Paddle in Oxnard
Missing our summer kayaking adventures and eager for some post-holiday exercise, we planned a day trip with my brother and his wife to Channel Island Harbor in Oxnard to get some use of our inflatable vessels.
Celebrating the New Year at Home
We closed out the year with an evening flight back to Chicago on New Year's Eve, and at 12:01am we arrived at a party to celebrate the New Year with our friends in Chicago.
It's been a fantastic and memorable year! Thanks for following along with us here on the blog, and a big hug to everyone we were lucky enough to share our adventures with this year.
---
Now Let's Talk Goals…
Here's a quick overview of what we're hoping to accomplish in the new year:
visit South America and plan a trip to Antarctica or Africa
publish the content from 2019 that we've yet to share (Iceland travel planning, glacier hiking and ice climbing review, and more)
plan and conduct some Lonely Speck astrophotography workshops this year
update North to South with a fresh new look
prioritize our health
And the goals we reached this past year:
completed most of our van build
worked on more projects together to cross-market our photography and travel blogs
printed more of our photos to display in our home
connected with like-minded people as much as possible
simplified our lives, doing fewer things in a more meaningful way
What's next for us? We've got a few things in mind… Follow our blog on Instagram or Facebook to stay up to date on our 2019 travel plans! Want to see what we did in previous years? Check out Our Year in Review 2018, Our Year in Review 2017, Our Year in Review 2016, Our Year in Review 2015 and Our Year in Review 2014.