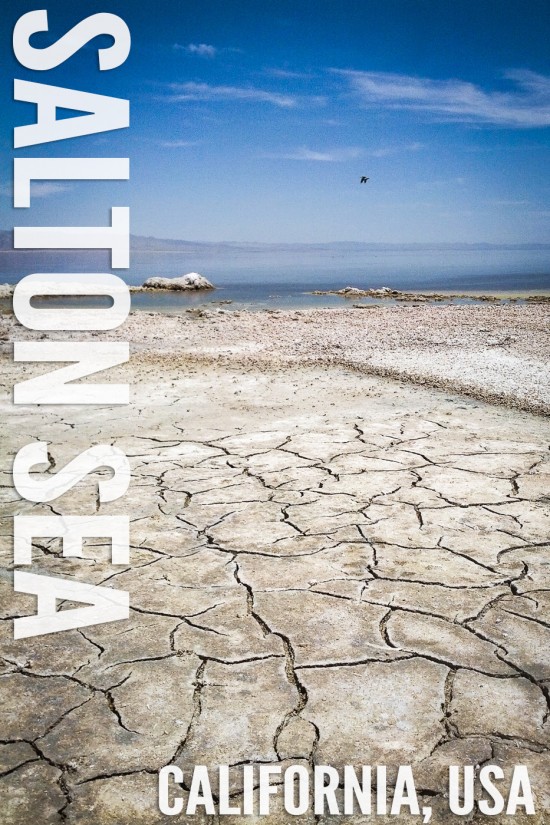 June 1, 2014
ABOUT THE SALTON SEA
This vast, shallow desert lake is the largest in California, with higher salinity levels than the Pacific Ocean. With no outflow, salinity levels continue to rise, creating an ecosystem in which few species of fish can live.

After our weekend camping trip to Anza-Borrego Desert State Park, we visited the Salton Sea in Salton City, California, near the middle of the lake on the western side.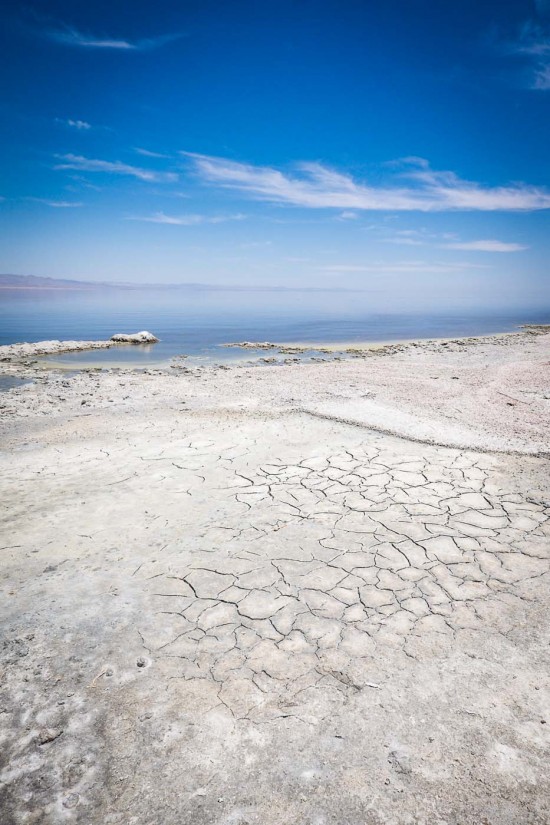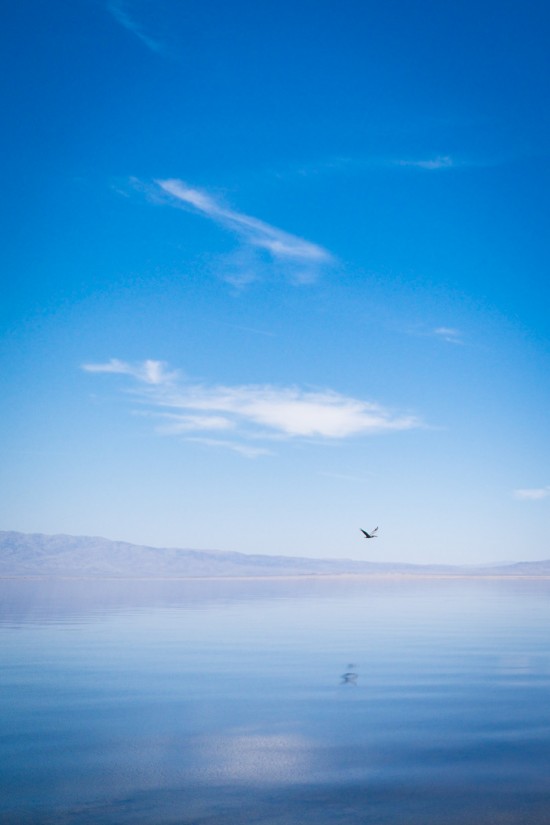 BEAUTY IN STILLNESS
The still lake water makes for a great view, displaying a mirror-like reflection of what's above. But with an aroma ranging from faintly fishy to putrid, it's no wonder the Salton Sea is no longer a popular weekend destination. There was one family spending the day fishing there, but otherwise it was a desolate, eerily peaceful place.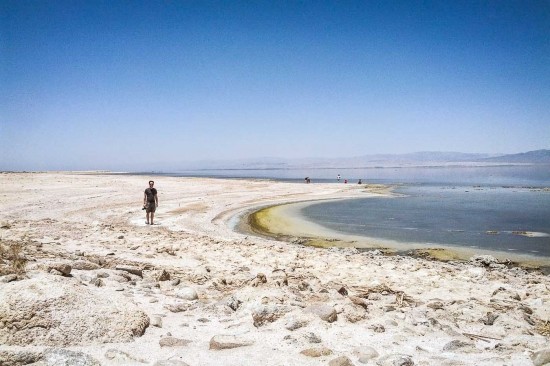 Ian at the Salton Sea (fishing family in the background)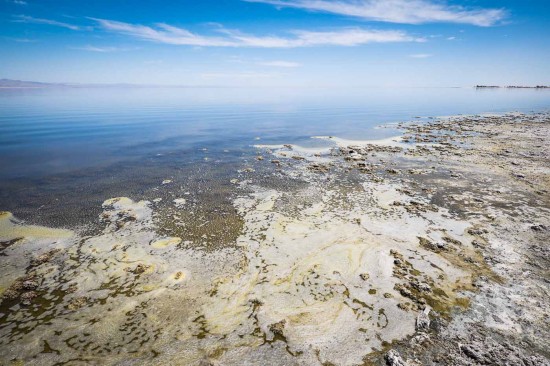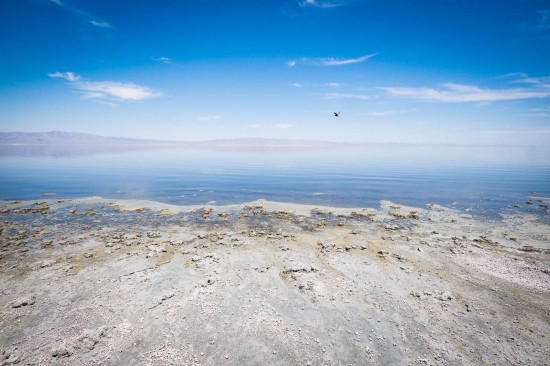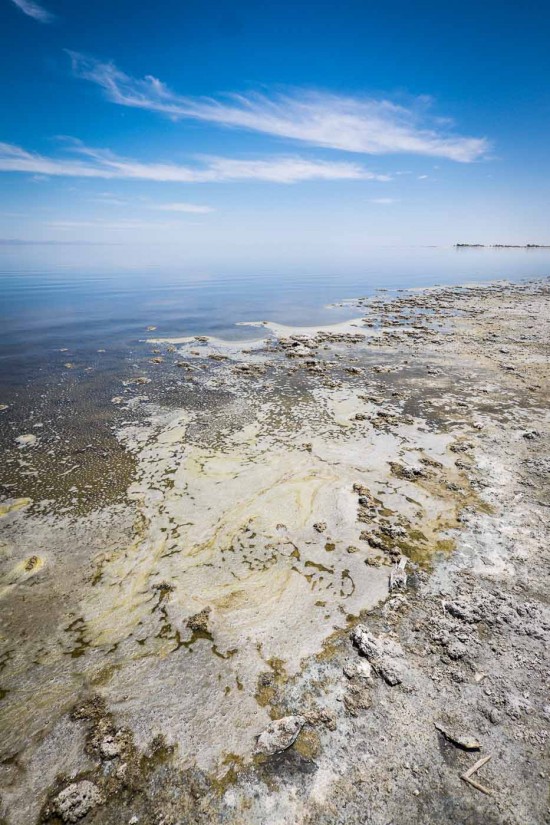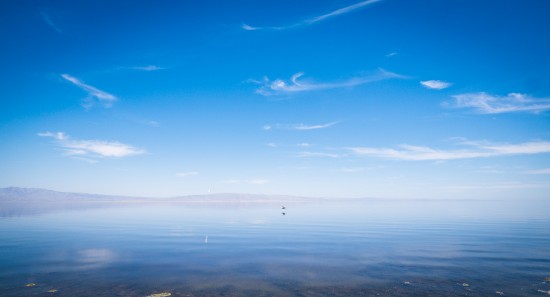 CRUNCHY TERRAIN
Walking down to shore, we weren't too surprised to discover it was more than just seashells that were crunching under our feet. Fishbones were scattered about the shore, accompanied by fish carcasses at various stages of decomposition.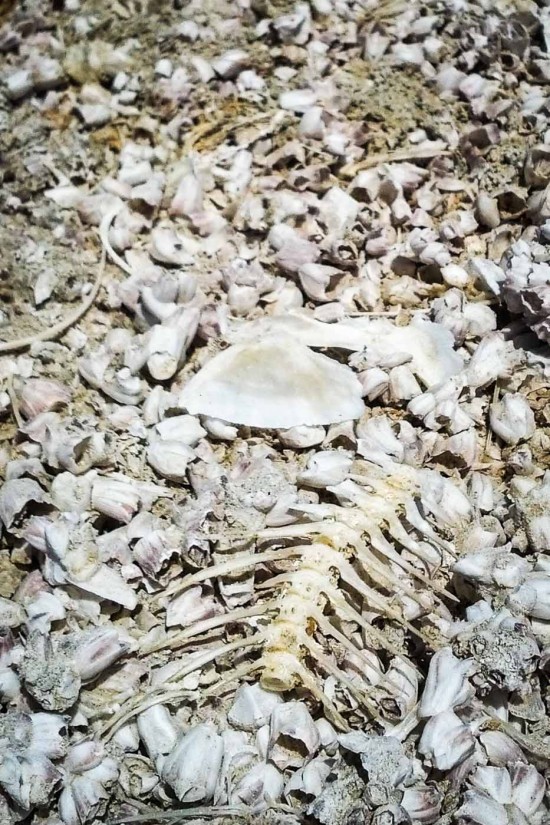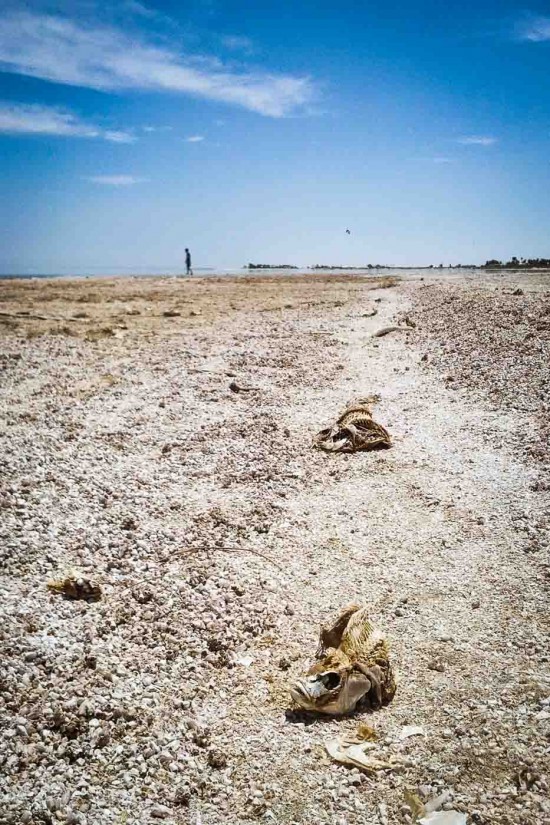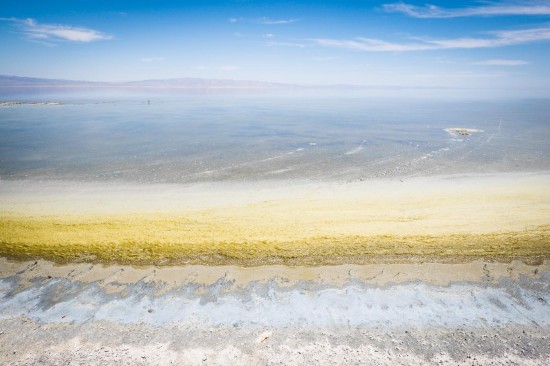 A TOLERABLE STINK
There were only one or two fish that had recently turned belly-up. Most others appeared to be more than a month old, already nestling into the sandy shoreline, so the fishy smell was at a tolerable level during our 30-minute stop.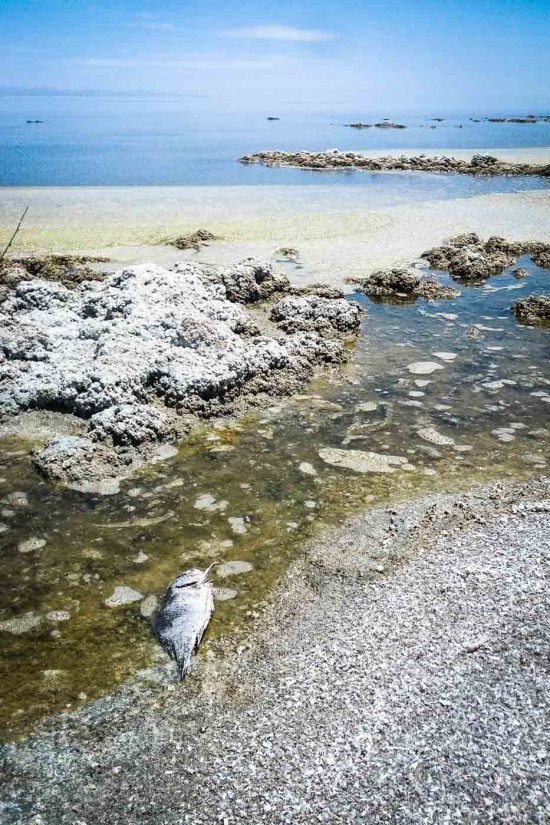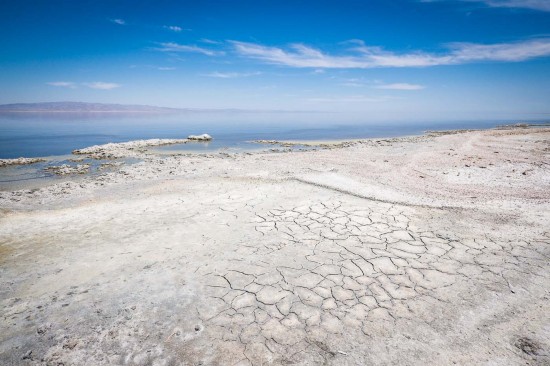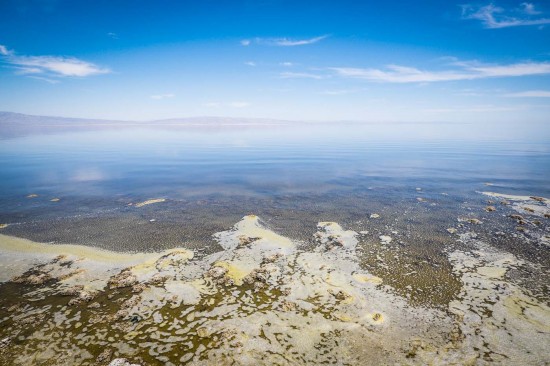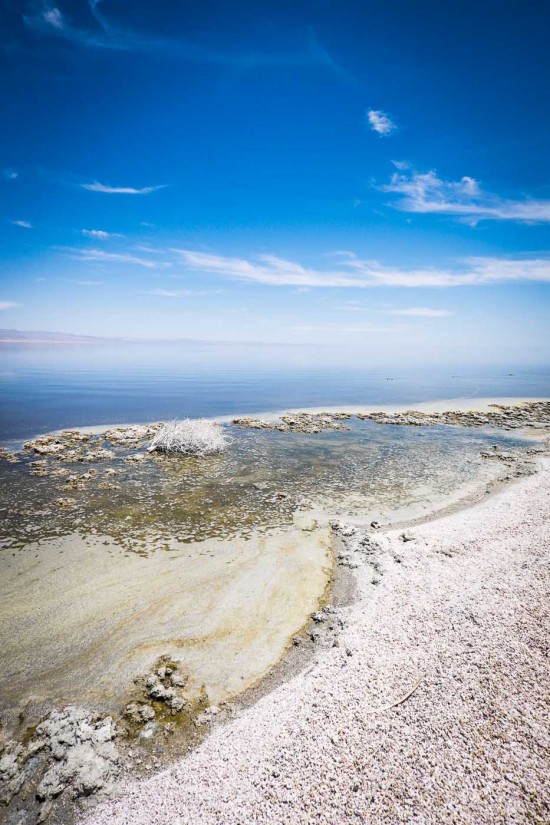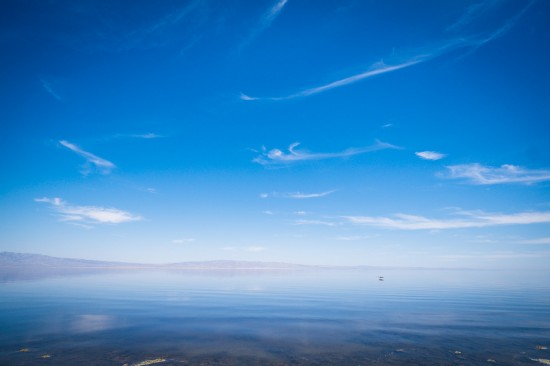 A BEAUTIFUL, DISGUSTING PLACE TO VISIT
If you're nearby, it's definitely worth the short trip, but don't plan on spending more than an hour there. (That is, unless you're into birds, in which case you'll likely enjoy a visit to the Wildlife Refuge at the south end of the lake.)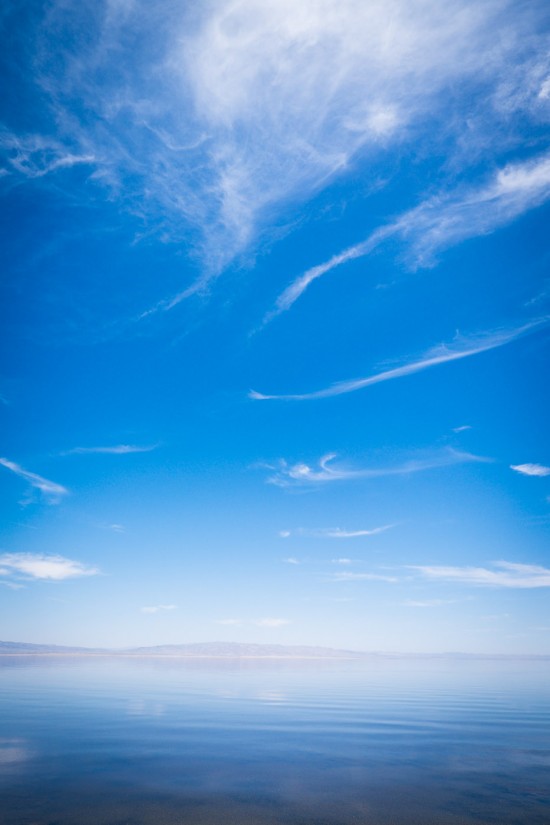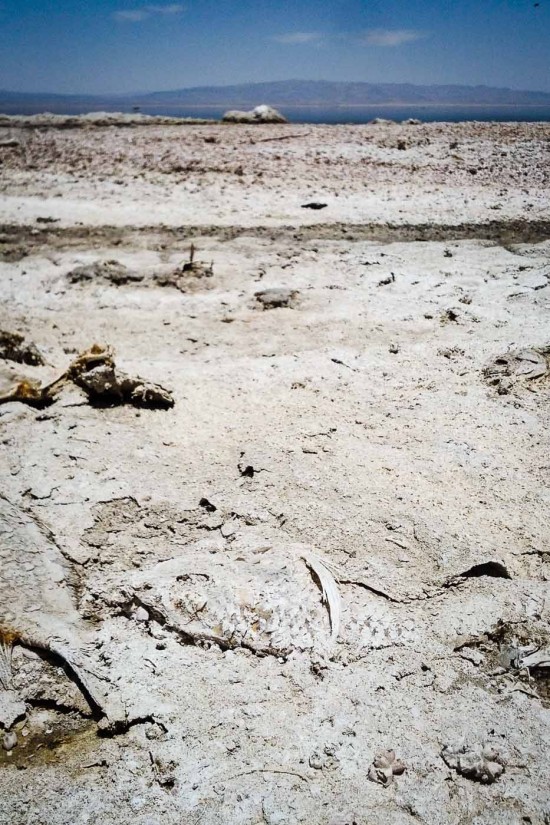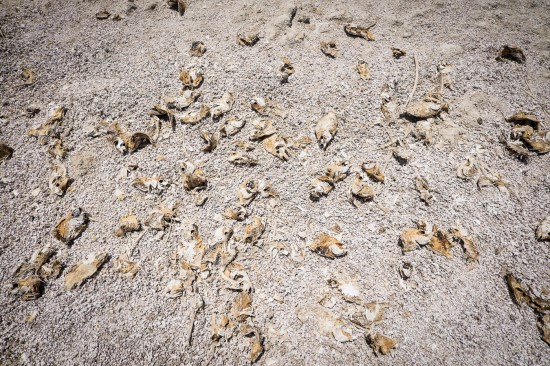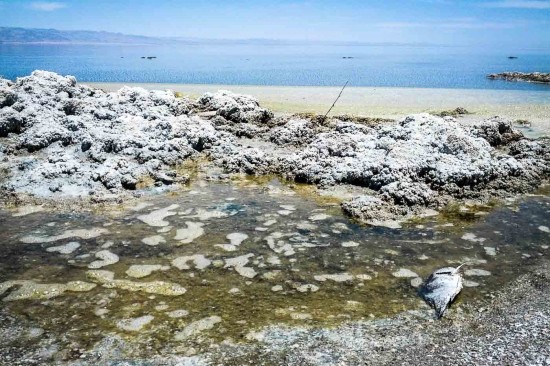 Visit the Salton Sea Authority for more information on the current restoration and revitalization efforts for the Salton Sea.