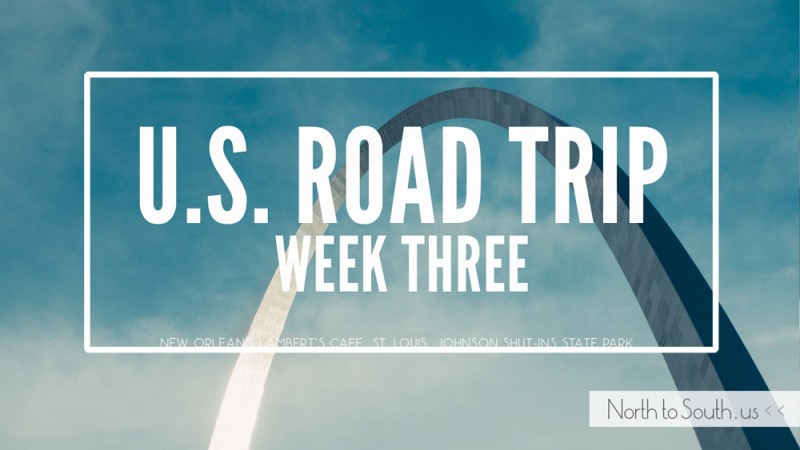 After crossing the big wide state of Texas in week two, this week started with an epic day of gluttony in the New Orleans French Quarter. We filled our bellies with pralines, boudin and beignets and then turned north so Ian could experience the best baseball in the country and what I think is one of the most unique state parks in the entire U.S.
For the third week in a row, here is a photographic recap of our spring and summer road trip across the U.S. This week we've got a balance of city and nature, with lots of delicious food and wonderfully varied weather in between. 
Follow us!
You can get an overview of our trip each week here on the blog, but we're posting almost daily updates of our cross-country U.S. road trip on Facebook and Instagram.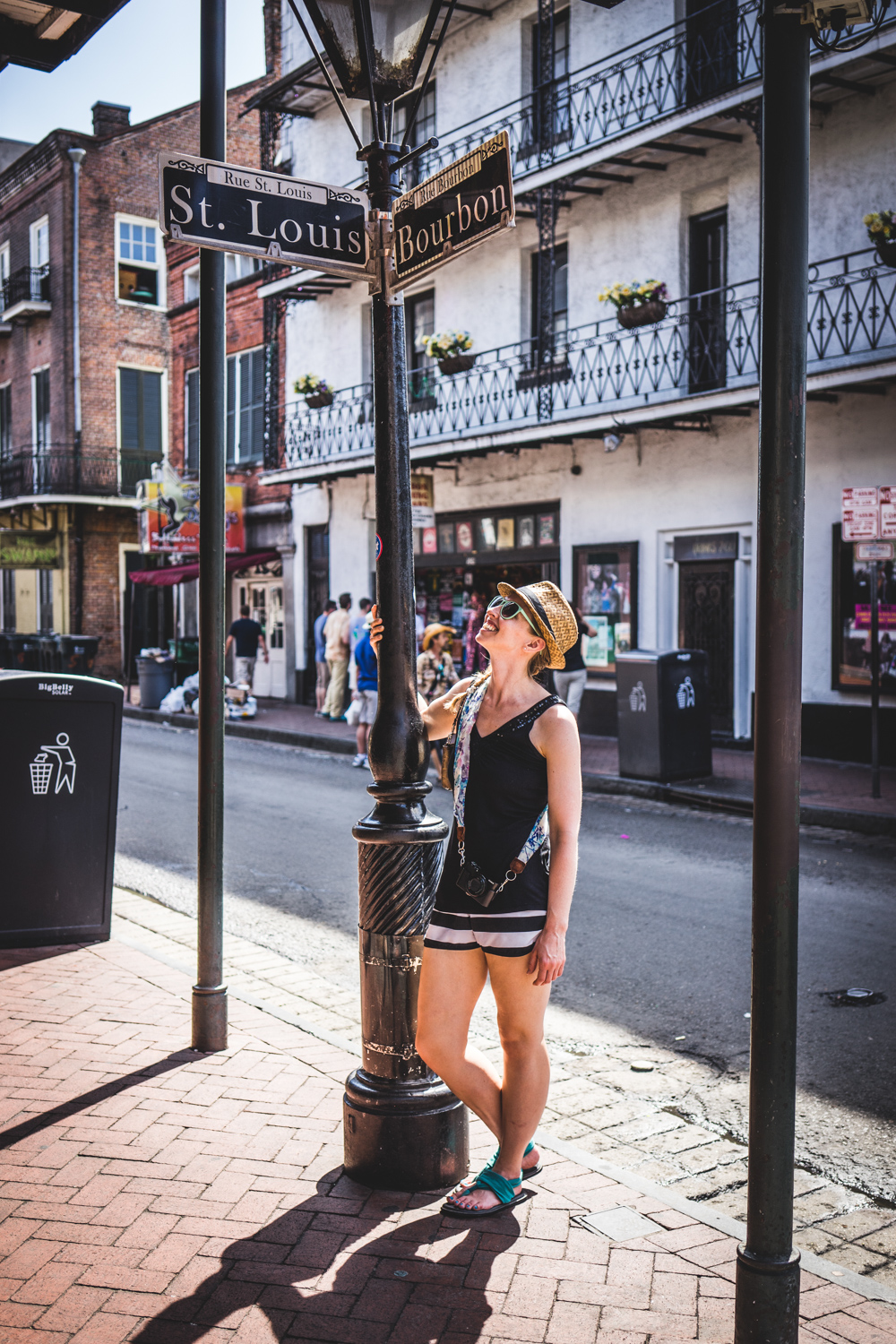 We're camping our way around the U.S. Want to know what gear we use? Check out 5 of our summer camping essentials here.
States Visited This Week
Louisiana
Mississippi*
Tennessee*
Arkansas*
Missouri
*just passing through
States Visited in Previous Weeks
Total States Visited So Far: 10
California, Nevada, Arizona, New Mexico, Texas, Louisiana, Mississippi, Tennessee, Arkansas, Missouri
Stops/Landmarks
New Orleans, LA
Lambert's Cafe, home of the 'Throwed-Roll' in Sikeston, MO
St. Louis, MO
The Arch and Old Cathedral in downtown St. Louis, MO
The Hill, a famous Italian neighborhood in St. Louis, MO
Busch Stadium, home of the St. Louis Cardinals, MO
Johnson's Shut-Ins State Park, MO
Elephant Rock State Park, MO
Highlights
Cheat Day on our diet, featuring all the must-have food and drinks in the New Orleans French Quarter
Finally visiting Lambert's Cafe — after seeing a childhood's worth of TV ads for the Home of the 'Throwed-Roll' — and it being everything I could have hoped for and MORE (oversized, warm, buttery rolls THROWN to you with apple butter and molasses to spread on them, all-you-can-eat 'pass-arounds' including black-eyed peas, fried okra, fried potatoes… live piano music, servers in suspenders with country accents). Watch us catch them in our Lambert's Cafe video below!
[Video] Lambert's Cafe: 'Home of the Throwed-Roll'
Hanging out with my cousins at Busch Stadium for a St. Louis Cardinals win against the Arizona Diamondbacks (I forgot to mention last week that we SAW a diamondback rattlesnake at Saguaro National Park. Cool, huh?)
Returning to my favorite childhood Missouri State Park, Johnson's Shut-Ins, and having Ian think it was just as awesome as I do (the tadpoles are still there!!!)
Camping at Johnson's Shut-Ins for the first time and waking up to a thunderstorm pouring down on our tent in the early morning hours (and staying DRY despite it — read more about our REI Half Dome 2 Plus tent here.)
Rehearsal at the Old Cathedral, dinner at Zia's on the Hill, and Welcome Party at Busch Stadium (another Cardinals WIN, this time vs the Dodgers) for my friend Kristen's wedding
Notes and Insights
On our road trip playlist this week: The Naked and Famous and The Lumineers
Our favorite 4HB road meals this week: Steak 'n Shake taco salad and Steak 'n Shake chili
Photo Gallery
All photos were taken by Ian and Diana with the Sony a7 II (Ian's camera), Sony RX100 III (Diana's camera — review here) and our smartphones.
Week Four Preview
Seeing one of my best friends from school get married (and being one of her bridesmaids) at the historic Old Cathedral in St. Louis
Hanging out with my twin brother in Chicago (our first time in this city)
The Bean, Michigan Ave and downtown Chicago
I hope you enjoyed our week three U.S. road trip re-cap! In case you missed them, check out week one and week two. Have you road-tripped to any of these U.S. locations? Tell us about your trips in the comments.
Until next week, follow us on Facebook for the latest news and photos from our trip.