I can't even express what a good time we had riding the Maid of the Mist around Niagara Falls! Who knew you could have so much fun being soaking wet?
Niagara Falls has been on my Must See list forever, so when we left the Adirondacks, we headed west to experience the cool mist on a hot day. It was perfect. And after that it was back to the East Coast to finish off the week in our nation's capital.
Note: I'm still catching up on our weekly road trip re-caps! This one covers September 6-12. 
After spending one night in Buffalo, we arrived at Niagara Falls midday in hot weather perfect for an enjoyable soaking from the mist. There are plenty of pleasant pathways and viewpoints to walk around, many with plenty of shade, so I'd say hot weather is ideal for a visit here.
We purchased our Maid of the Mist tickets on site at the kiosk, but you can purchase ahead of time online if you prefer. We also went to the Observation Tower and climbed up from the bottom of its elevator to a (torrentially) misty spot called Crow's Point.
You can also purchase a Discovery Pass — good for the Theater, Aquarium, Discovery Center, Maid of the Mist and Cave of the Winds — for $45/$34 (adults/kids).
Plan an awesome afternoon at Niagara Falls with my Quick Guide to Niagara Falls, NY!
After a long afternoon enjoying the Falls we headed to D.C., passing through Delaware and Maryland on the way, and we spent the rest of the week in Virginia visiting Ian's family and exploring the Washington D.C. area.
Follow us!
You can get an overview of our trip each week here on the blog, but we're posting more frequent updates of our cross-country U.S. road trip on Facebook and Instagram.
States Visited This Week
New York
Delaware*
Maryland*
Washington D.C.
Virginia
*just passing through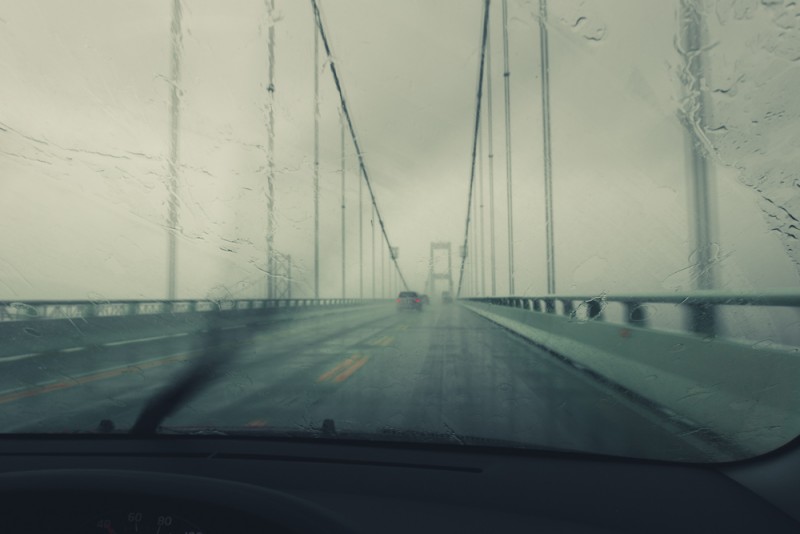 Did you know? If long bridges freak you out, you can hire someone to drive you and your car across this bridge! (Who knew?)
States Visited in Previous Weeks
Total States Visited So Far: 34
California, Nevada, Arizona, New Mexico, Texas, Louisiana, Mississippi, Tennessee, Arkansas, Missouri, Illinois, Wisconsin, Iowa, Nebraska, South Dakota, Wyoming, Idaho, Montana, North Dakota, Indiana, Michigan, Ohio, Pennsylvania, New Jersey, New York, Connecticut, Rhode Island, Massachusetts, New Hampshire, Maine, Vermont, Delaware, Maryland, Virginia
We also stopped at the National Zoo to see the pandas. The pandas were inside with their babies, but we did see some other interesting creatures there.
Stops/Landmarks
Niagara Falls
Washington, D.C.
Highlights
Niagara Falls and the Maid of the Mist boat ride
Sight-seeing in Washington D.C.
A visit to the International Zoo (and the bird I like to call a "flamingapus")
Visiting Ian's family, playing air hockey and video games with his cousins, attending a charity dinner for Wounded Warrior Project (organized by Ian's uncle), and speaking a combination of English/Spanish/Portuguese — luckily the kids are multilingual!
Randomly ending up in D.C. at the same time as my twin brother and visiting the International Spy Museum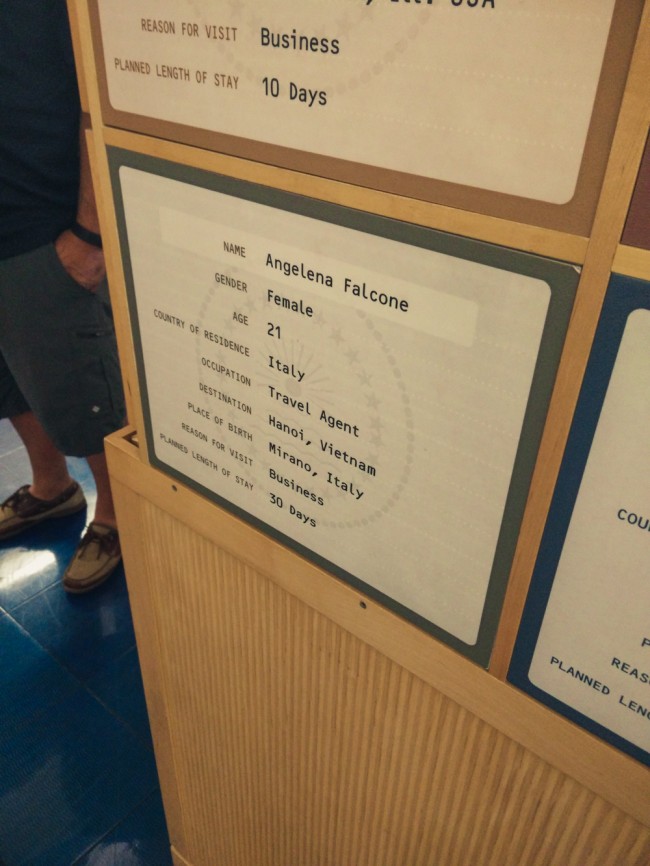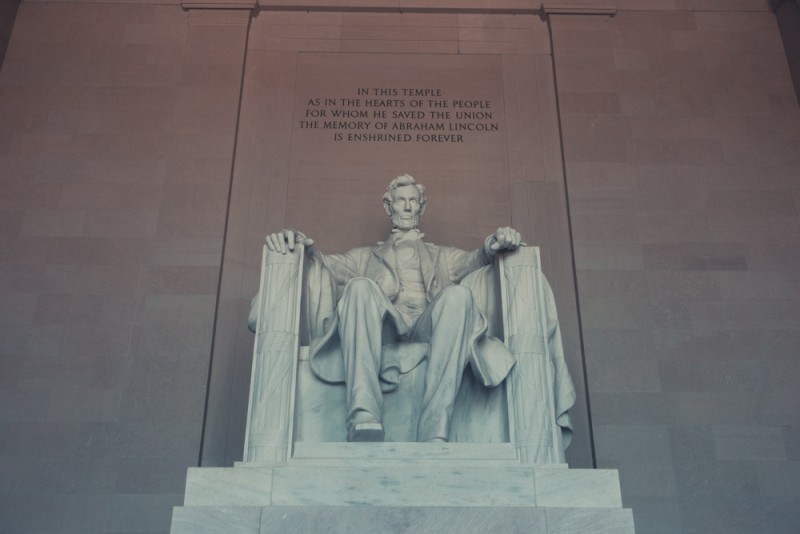 Notes and Insights
Exploring Washington, D.C. can be exhausting by foot (but great exercise)! You can see far down the National Mall, but it'll take longer to walk than you think. Tips: Don't try to cram too much into one day. Wear comfortable shoes. Wear sunscreen! Print a National Mall map to bring along.
The International Spy Museum was fun, with a hilariously outdated feel. Seriously. I think their intro video must have been filmed in the late 80s. But there is a lot of really cool spy history stuff to learn, with hands-on activities too.
Washington, D.C. was cooler than I thought it would be. I never really had any interest in visiting until we were passing nearby on our road trip, but I'm glad we did! Plus, it would have been weird to say we'd been to all 50 U.S. states but not our nation's capital.
Niagara Falls was also even better than I thought it would be, especially after the less-than-rave reviews we'd heard from other people who visited before us. I think we did it right, though: just visiting for a few hours, jumping right into the most awesome activities, and visiting on a hot summer day which made the Maid of the Mist ride SO much fun. More on our visit to Niagara Falls in our Quick Guide to Niagara Falls.
Photo Gallery
All photos were taken by Ian and Diana with the Sony a7 II (Ian's camera), Sony RX100 III (Diana's camera — review here) and our smartphones.
Week 19 Preview
Ocean City, Maryland (and Delaware, too)
Another drive across the Chesapeake Bay Bridge (no rain this time)
Coming the closest we've ever been to running out of gas in the Yaris (oops!)
Another unique Airbnb stay (get $20 off your first stay here): a renovated barn in West Virginia, with two goats, a rooster and a bloodhound for neighbors — with perfect dark skies for Milky Way photography
Camping in Kentucky in Daniel Boone National Forest
I hope you enjoyed this U.S. road trip re-cap! In case you missed them, check out our other weekly recaps from our road trip. Have you road-tripped to any of these U.S. locations? Tell us about your trips in the comments.
For the latest news and photos from our travels, follow us on Facebook and sign up for our newsletter below!
[mc4wp_form id="9400″]